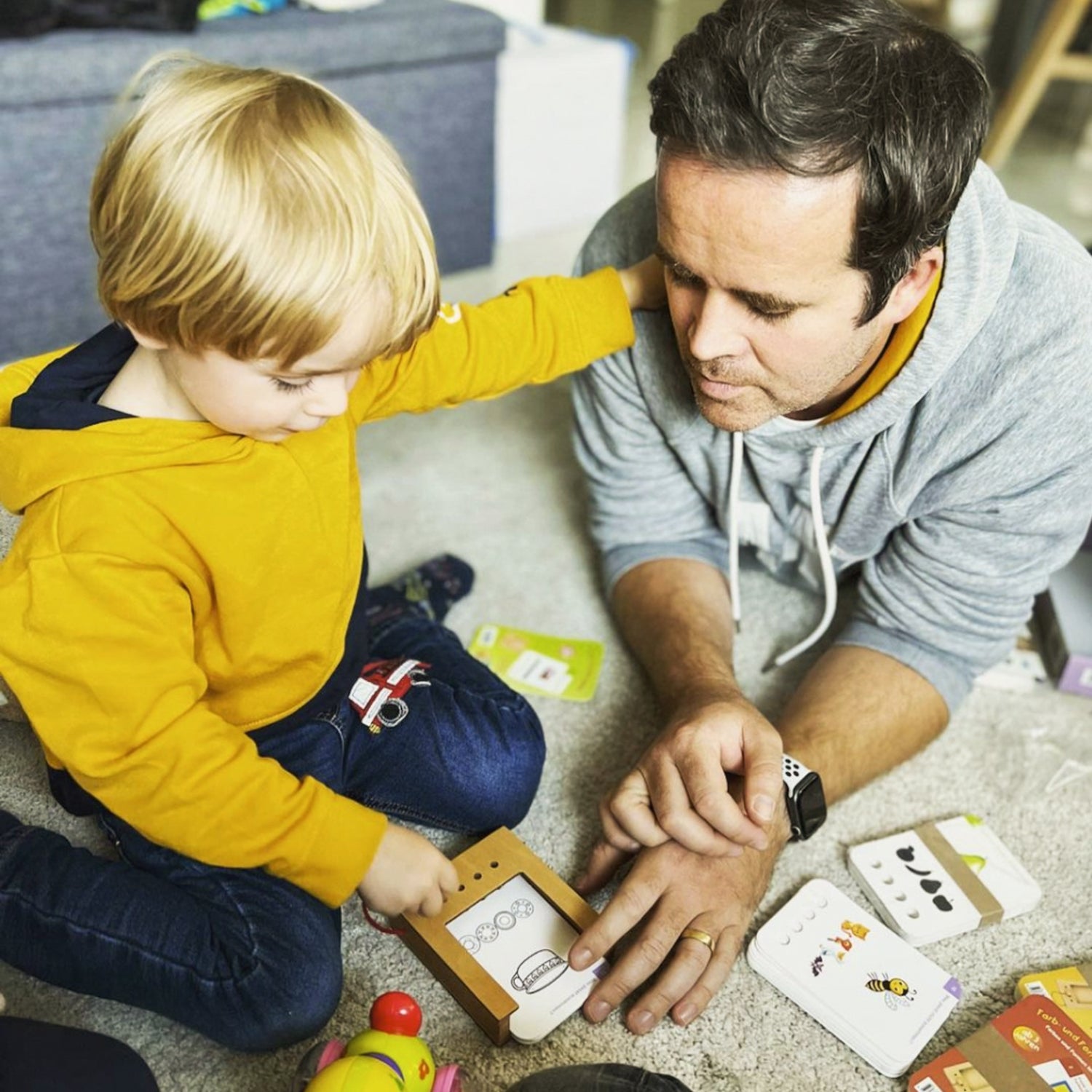 Passion for wood learning games: We introduce ourselves
Hey, nice to have you here! We are a small family business from wonderful Cologne and look forward to welcoming you. For three years we have been wholeheartedly committed to producing high quality and sustainable wooden educational games for children. Each of our products carries our passion and we are incredibly proud of what we have created. It all started with our absolute favorite, the punch box, and we've wanted the world of
Make learning games even more colourful, creative and exciting.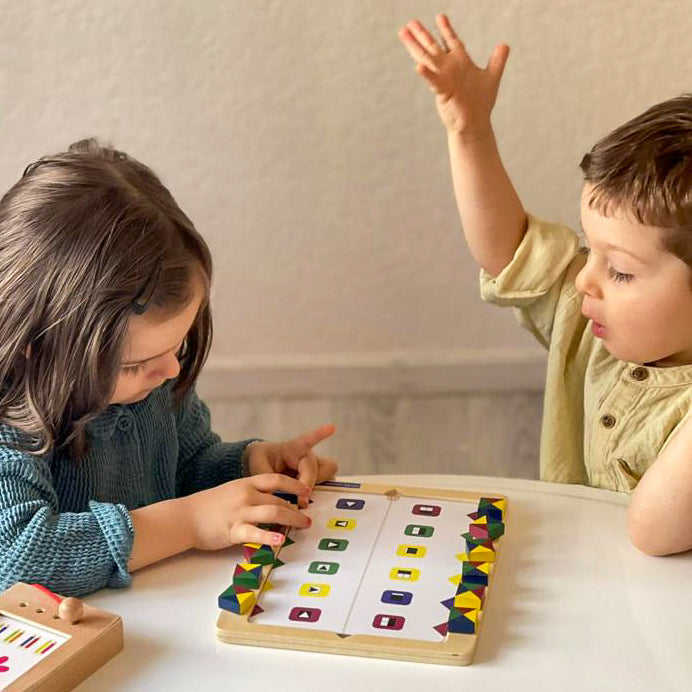 Learning & fun - hand in hand with us
Our drive is to make learning fun
connect. We firmly believe that children learn best when the learning process happens by itself - playfully and without realizing it. That's why we work closely with educators to develop educational games that offer self-control, autonomy and a wealth of tasks. Our mission is to arouse children's curiosity, spark their desire to learn and impart knowledge in a playful way. With us, the laughter of the children comes first!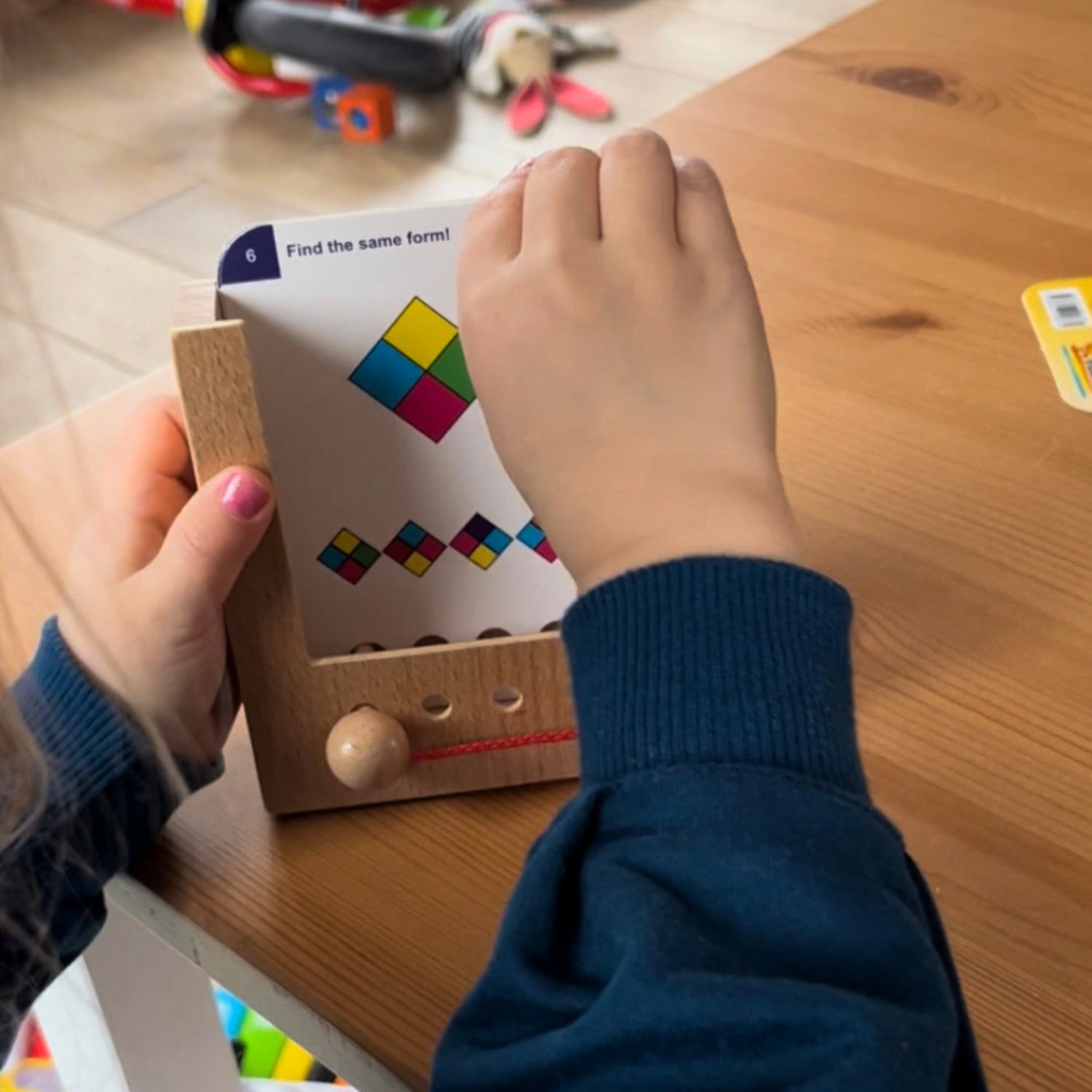 Learning while playing, thinking sustainably: Our contribution to the environment
We are not fans of short-lived trends and disposable products. Our vision is to create high-quality educational wooden games that provide long-lasting enjoyment and valuable learning experiences. For us, sustainability is more than just a buzzword – it is firmly anchored in our processes. Each of our games is made with durable materials and an environmentally conscious approach. Because we want to bring joy with our games and at the same time make a valuable contribution to the preservation of our environment.
Do you have further questions?
Do you have further questions about our educational games? No problem! Just have a look at our FAQ page . And if you would like to know more or would like to exchange ideas with us, we look forward to hearing from you by email ( koelner@lernspiele.com) or Instagram !